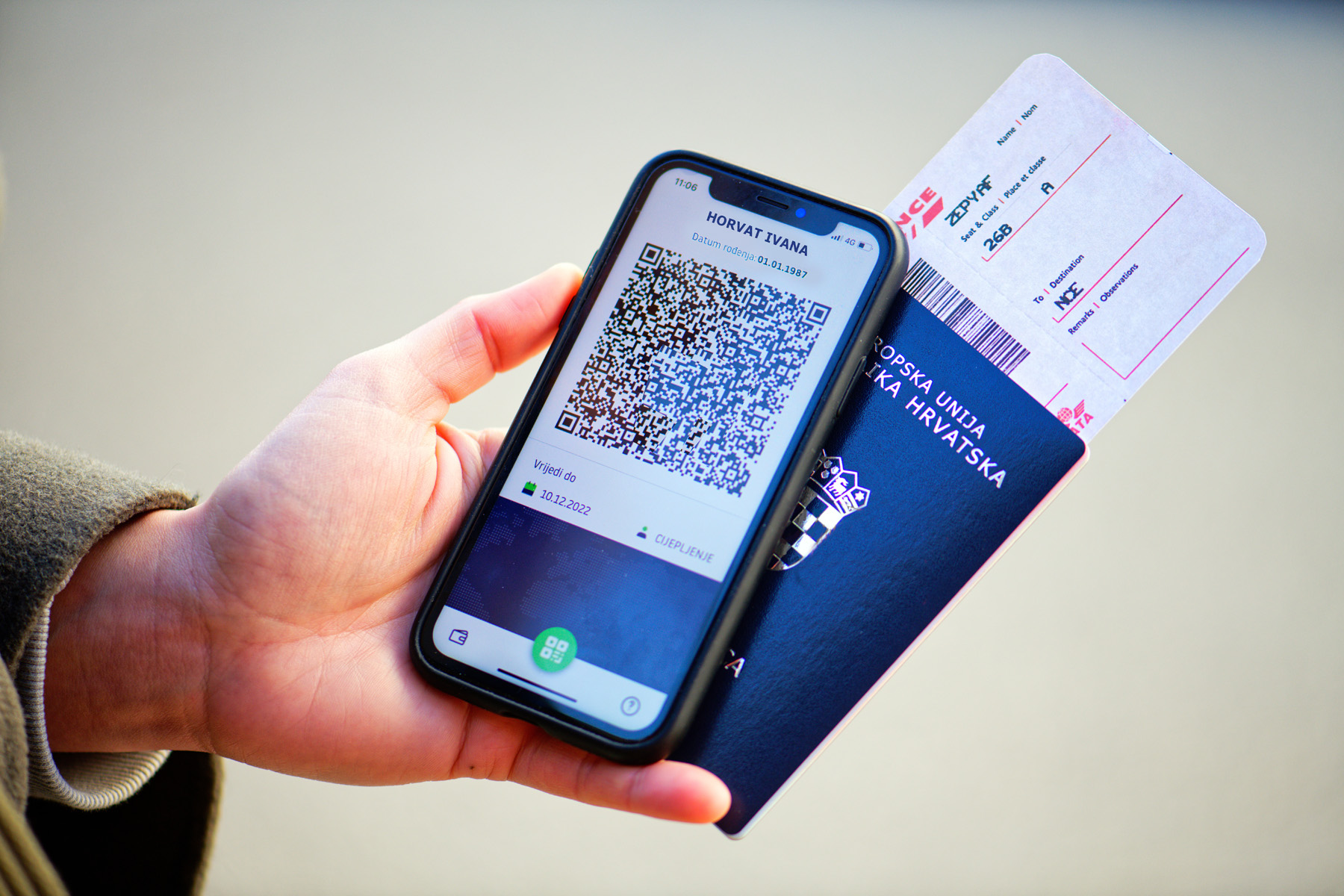 Croatia has implemented new standards for issuing EU digital COVID certifications, which are in compliance with the EU Regulation and the Council Recommendation, as of 1 February. The revisions affect the rules for issuing COVID certificates of testing and vaccination, as well as their validity. The revised regulations specify the differences in the application of COVID certificates on Croatian territory and at border crossings.
Certificates of testing based on PCR tests are still valid 72 hours after sample. The certificate at the border is valid for 24 hours for fast antigen testing, but it is valid for 48 hours on the national level.
The certificate of primary vaccination (1/1, 2/2) is issued when no more than 270 days have passed since the last dose in the series. It can be requested by people who have been vaccinated with one (1/1) or two doses (2/2), people who have had COVID19 and have been vaccinated with one dose of one dose vaccine (1/1) or one dose of vaccine given in two doses (1/1).
It is no longer possible to request a certificate of primary immunization that is older than 270 days as of February 1. Certificates obtained previously will be valid for 365 days within the Republic of Croatia, but not for crossing the border. These certificates can be requested starting on the day of the last prescribed dosage of vaccination, but they are only valid for crossing the border on the 14th day after the last prescribed dose of vaccine.
It is necessary that no more than 365 days have passed since the last dosage in the series to receive a booster immunization certificate. It's given out after the primary immunization for any additional vaccinations. It is vital to note that the recovery is not recognized as a booster dosage in the EU system of digital COVID certificates, regardless of whether the recovery happened before or after vaccination.
Certificates issued based on the first of two vaccine doses are now only valid for usage within the Republic of Croatia, and they do not allow crossing the border as of 1 February.